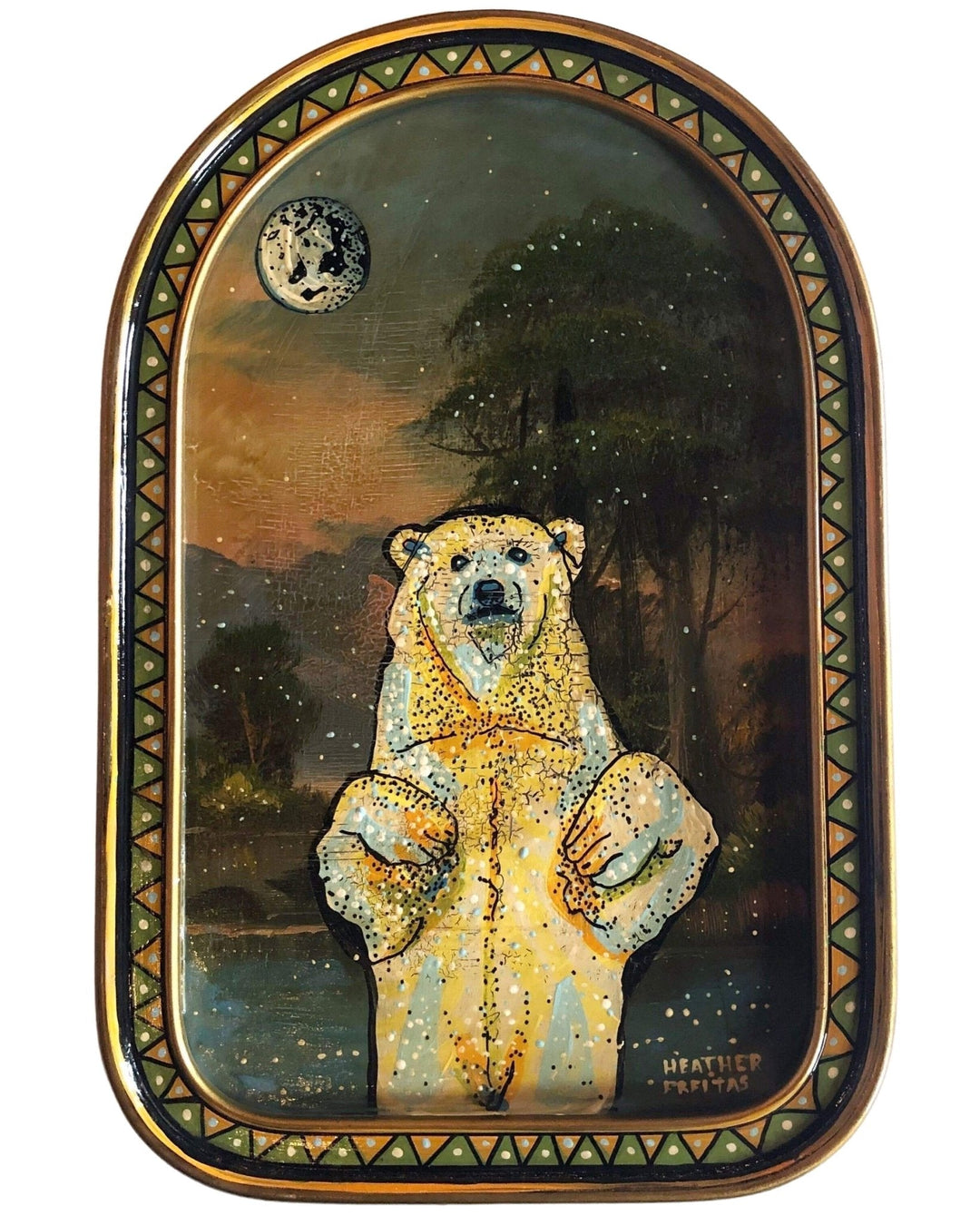 Bring Me The Moon - Original wildlife painting
One of my pieces a part of my displacement collection taking vintage paintings and reviving them to speak about contemporary issues such as climate change and in this case placing a polar bear in a lush forest. This piece measures roughly 11x14inches and is awarded with a certificate of authenticity. 


please email info@heatherfreitas.com for payment plans. 
Available to collect

Inventory on the way