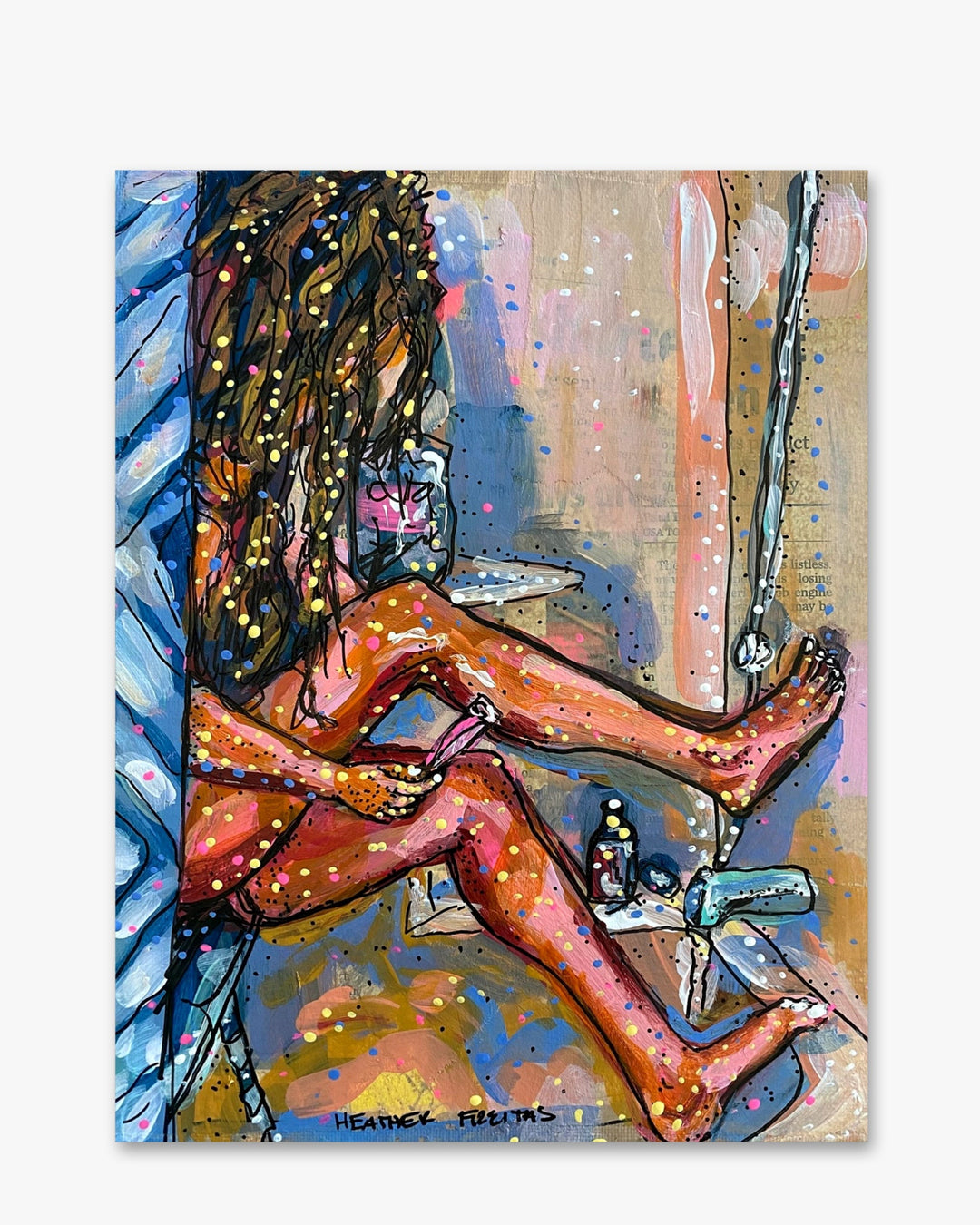 Christina Gonzo - Numb
8x10 inches on canvas panel ( will need to be framed ). This piece is varnished with a crystal clear gloss ( so glass in the frame is optional ) and awarded with a certificate of authenticity. 
Christina Gonzo's story - " I lost feeling in my legs due to an unknown autoimmune issue. I have neuropathy and wasn't able to walk. Being self conscious of my body, my legs were my fav part (go figure).  My fav part of me was my legs and that was taken away from me. Everyday I push myself to walk and be healthy again. This picture was taken because I was able to successfully shave ". 
*Please note colors may appear slightly different to each user due to individual monitors. Also because this piece is varnished with a crystal clear gloss some glare in the photos may show. 
* Please allow UP TO two weeks before shipping ( once shipped most pieces arrived within three days) . The artist closely inspects each piece before shipping and loves to put a fresh coat of vanish on the piece before sending off so each piece extra shiny upon arrival. If you need it sooner please email heatherfreitasart@gmail.com and we can make that happen. 
Available to collect

Inventory on the way