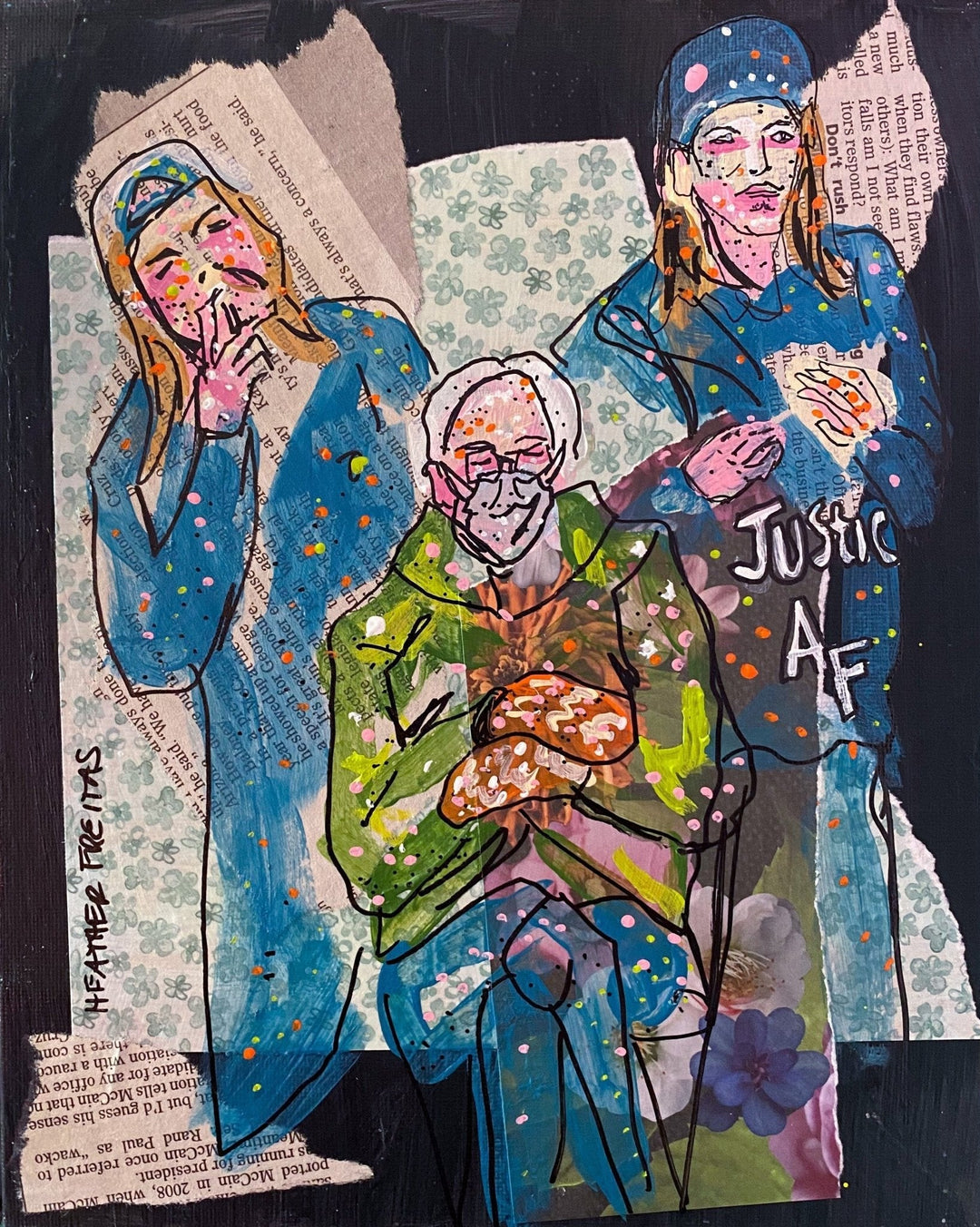 Jay, Silent Bob and Bernie ( Original Painting )
This piece measures 8x10inches on canvas board (needs to be framed). It is varnished with a crystal clear gloss so no need to have glass in the frame and is signed, dated and stamped on the back for authenticity.
*Please note colors may appear slightly different to each user due to individual monitors. Also because this piece is varnished with a crystal clear gloss some glare in the photos may show. 

* Please allow UP TO two weeks before shipping ( once shipped most pieces arrived within three days) . The artist closely inspects each piece before shipping and loves to put a fresh coat of vanish on the piece before sending off so each piece extra shiny upon arrival. If you need it sooner please email heatherfreitasart@gmail.com and we can make that happen. 
Available to collect

Inventory on the way