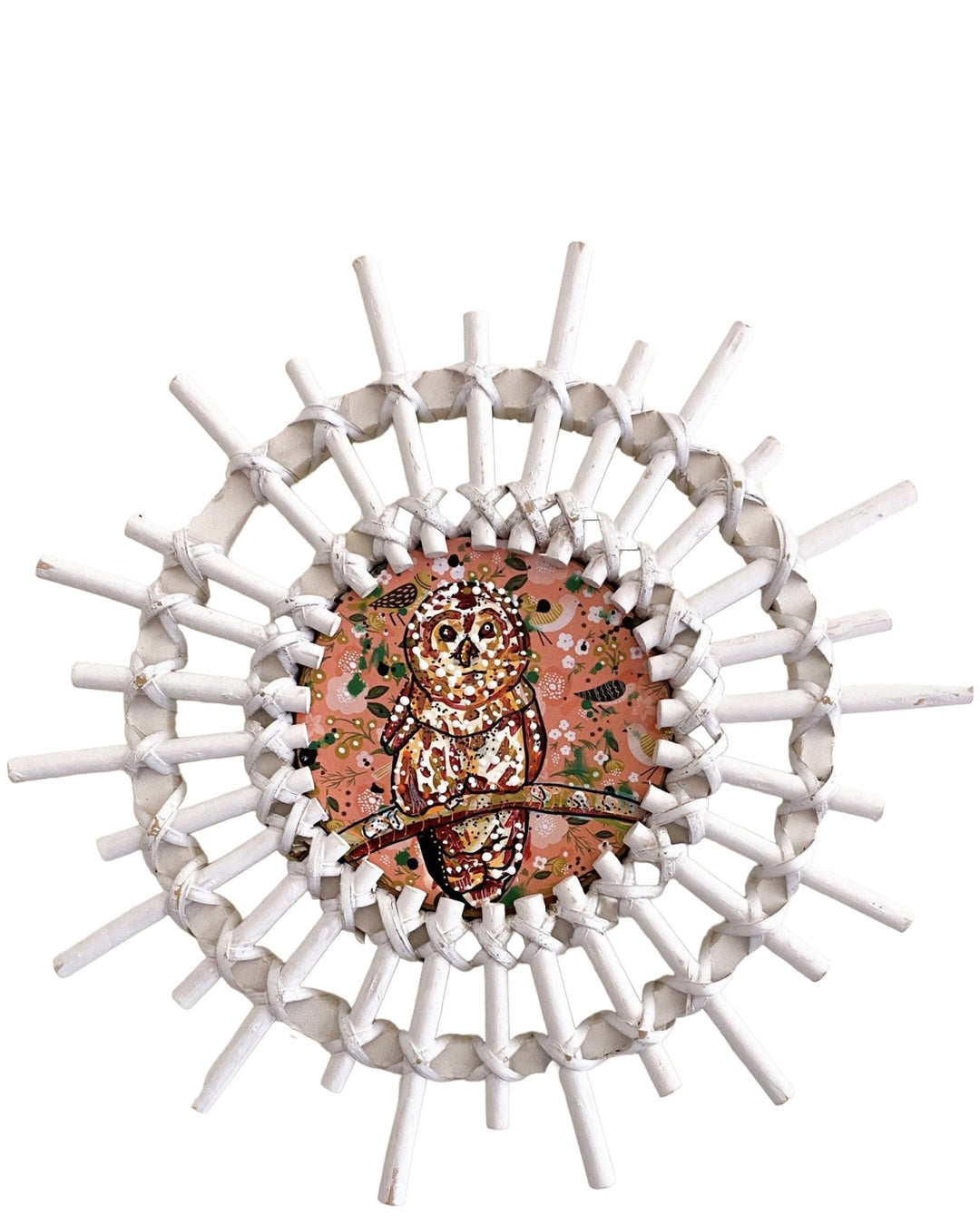 Owl study
I just adore this piece so much! Also is it just me or are the 70's coming back in style?!
The painted part measures 6x6inches and overall size of the piece including the frame is 10x10inches! Frame included.  Xo
This piece is awarded with a certificate of authenticity.
*Please note colors may appear slightly different to each user due to individual monitors. Also because this piece is varnished with a crystal clear gloss some glare in the photos may show. 

* Please allow UP TO two weeks before shipping ( once shipped most pieces arrived within three days) . The artist closely inspects each piece before shipping and loves to put a fresh coat of vanish on the piece before sending off so each piece extra shiny upon arrival. If you need it sooner please email heatherfreitasart@gmail.com and we can make that happen. 
Available to collect

Inventory on the way