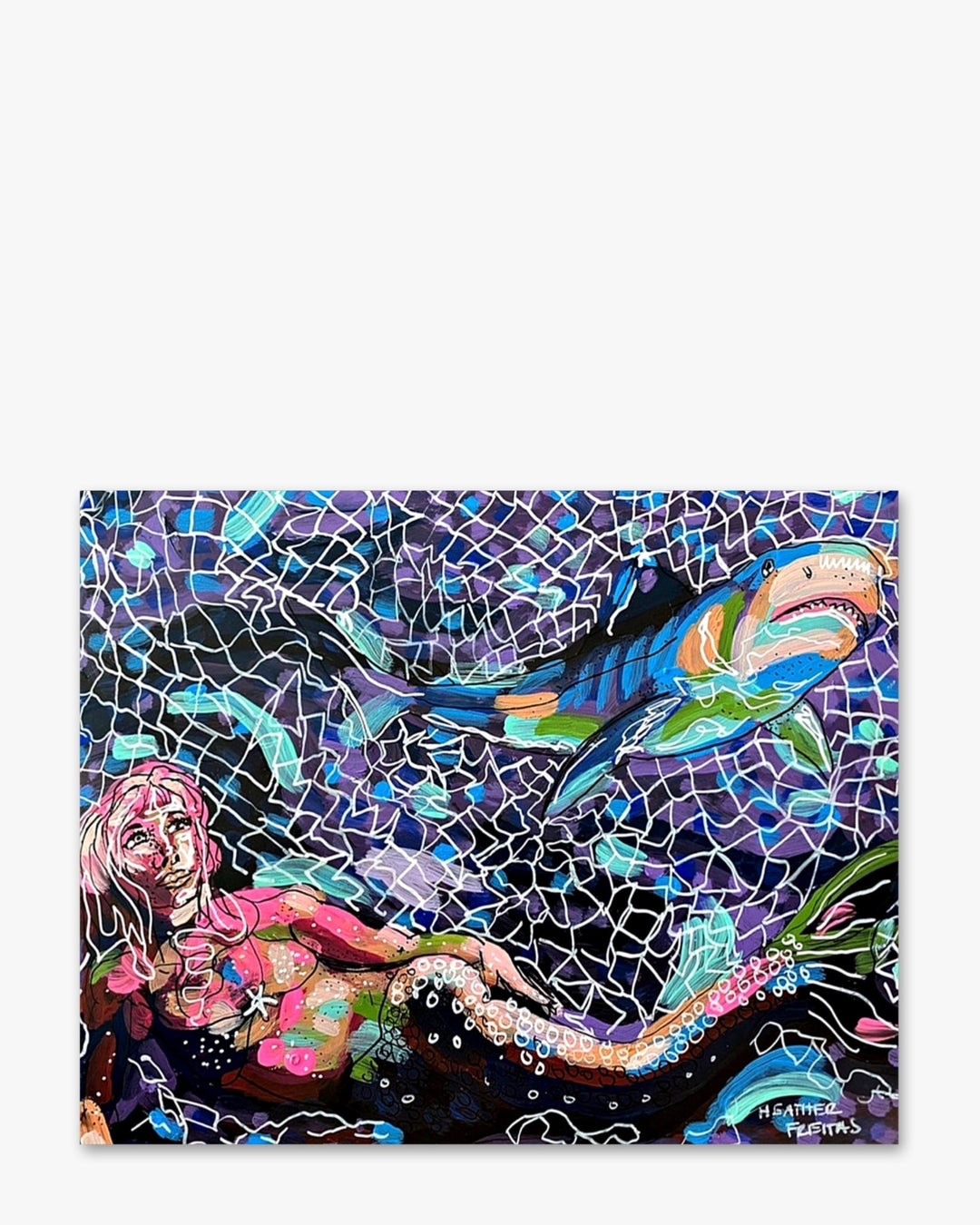 Siren
This original painting is mixed media on photo lustre paper . This piece does not come framed and measures 8 x 10 inches. This piece is awarded with a certificate of authenticity. 
This piece is a part of Freitas AI collection. Freitas created a digital composition and then ran it through AI software ( creepy right ) to generate an image of her liking with selected prompts. From that Freitas painted over keeping much of color and composition from the AI generated image from her original composition. Finally Freitas referenced her original composition and brought it  back to the original composition with ink and paint pens to merge both her style and composition of the AI creating a whimsical transition and juxtaposition of our modern world. 
*Please note colors may appear slightly different to each user due to individual monitors. Also because this piece is varnished with a crystal clear gloss some glare in the photos may show. 
Available to collect

Inventory on the way