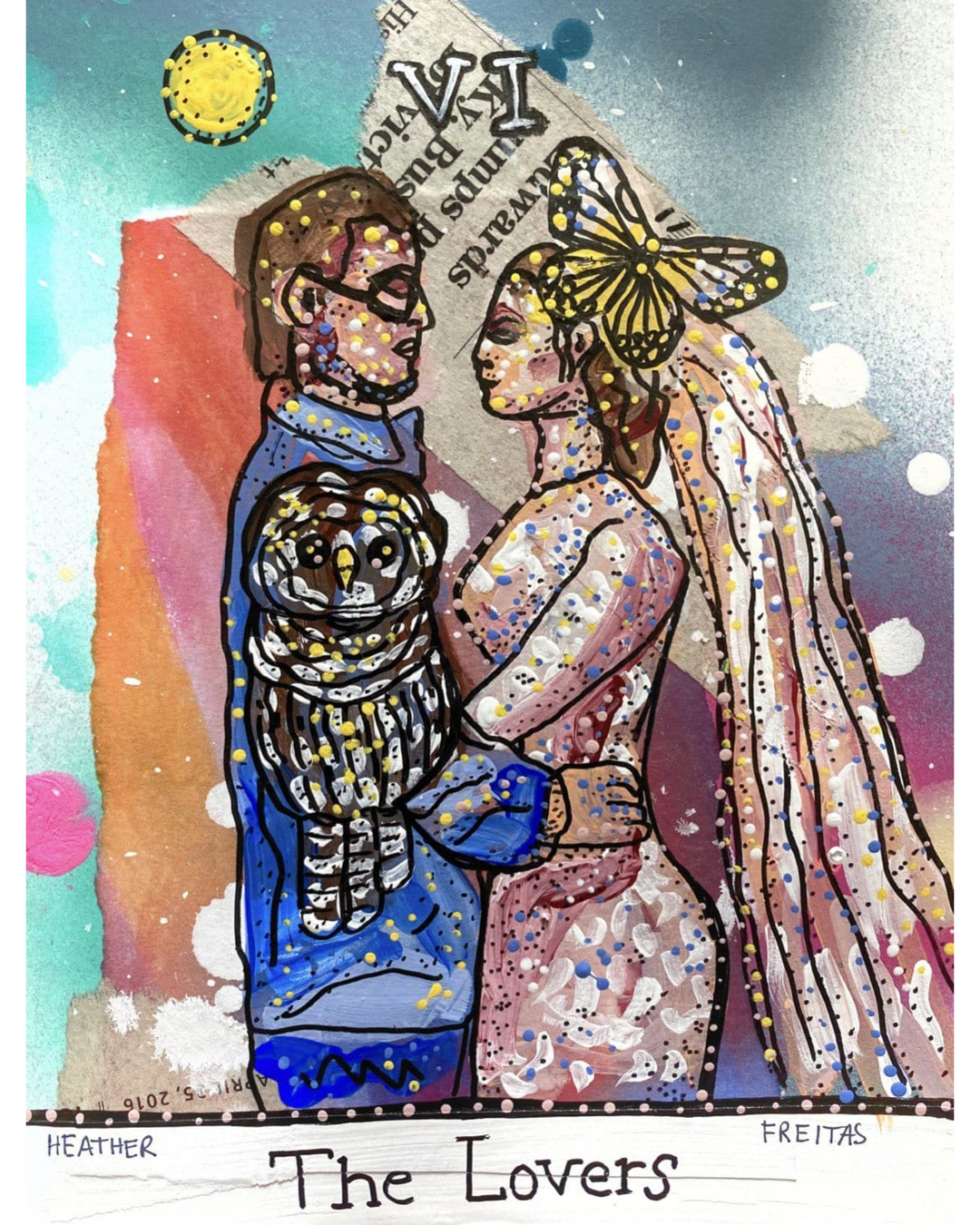 The Lovers
This original 6x8inch mixed media on acrylic paper ( needs to be framed ) is a part of Freitas' new Tarot Collection! It is varnished with a crystal clear gloss and is awarded with a certificate of authenticity. 
The Lovers card shows man and woman standing beneath a waterfall which represents both physical and emotional healing. The sun above the man and woman reminds them of their union with the Divine.
The man is graced with an owl symbolic of wisdom and knowledge but it is the woman who gazed upon the owl while the man looks towards the woman with temptation and sensual pleasure. 

The woman's veil is ordained with a butterfly symbolic of a deep and powerful representations of life. The butterfly is also symbolic of spiritual rebirth, transformation, change, hope and life. 


UPRIGHT: Love, harmony, relationships, values alignment, choices
REVERSED: Self-love, disharmony, imbalance, misalignment of values
NOTE: The Tarot card meaning description is based on and inspired by the Rider Waite cards.
Available to collect

Inventory on the way