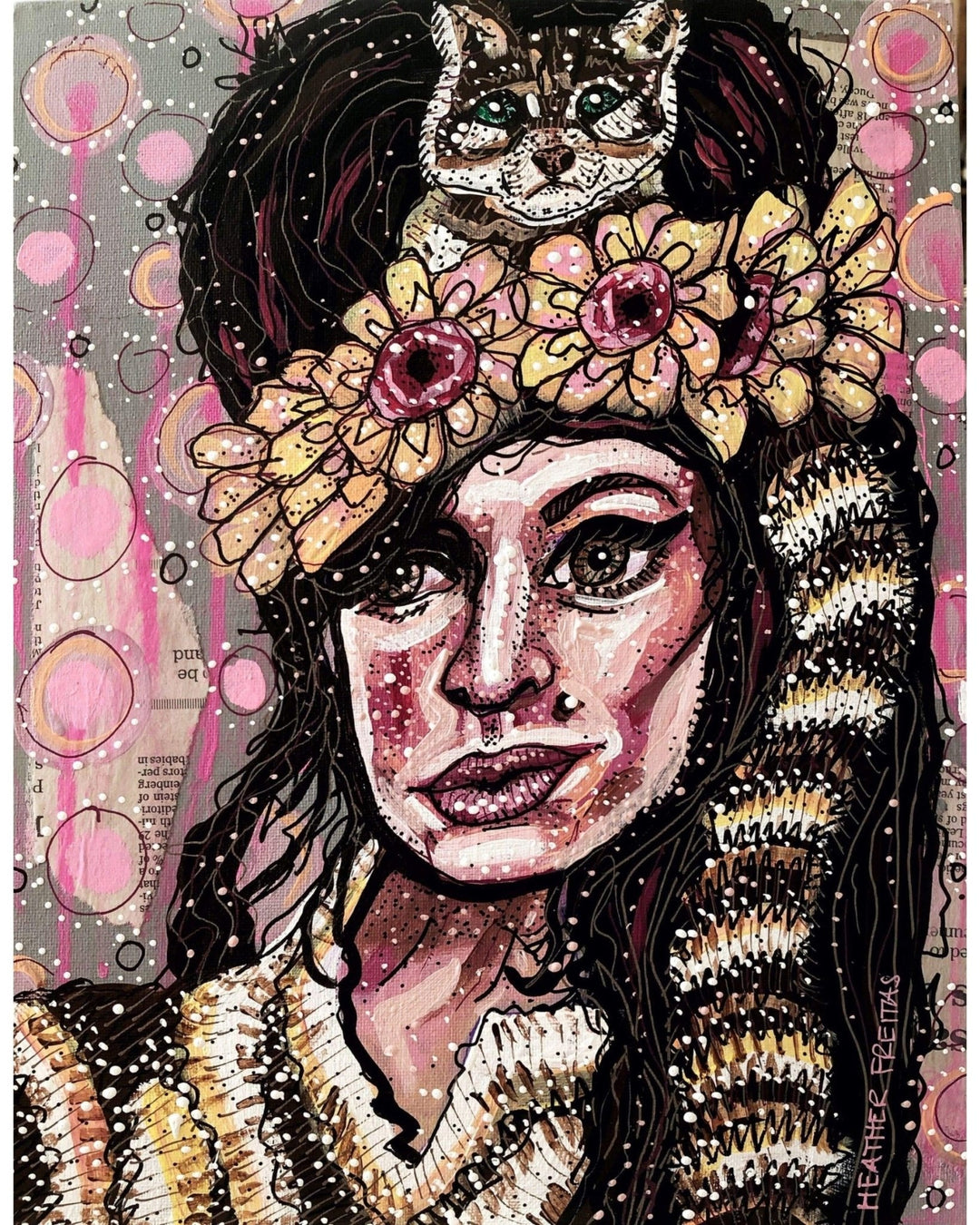 Amy And The Andean Cat
'Amy And the Andean Cat' 11x14inch mixed media on canvas board. 
The Andean Cat is currently listed as endangered with as of their last assement in 2014 only having 1,378 mature adults in the wild with populations decreasing. This wild cat is found in the Andes with oil and gas drilling being one of the many threats that face them today.
this work is awarded with a certificate of authenticity. 
For more work please follow on Instagram.com/heather_freitas
Available to collect

Inventory on the way