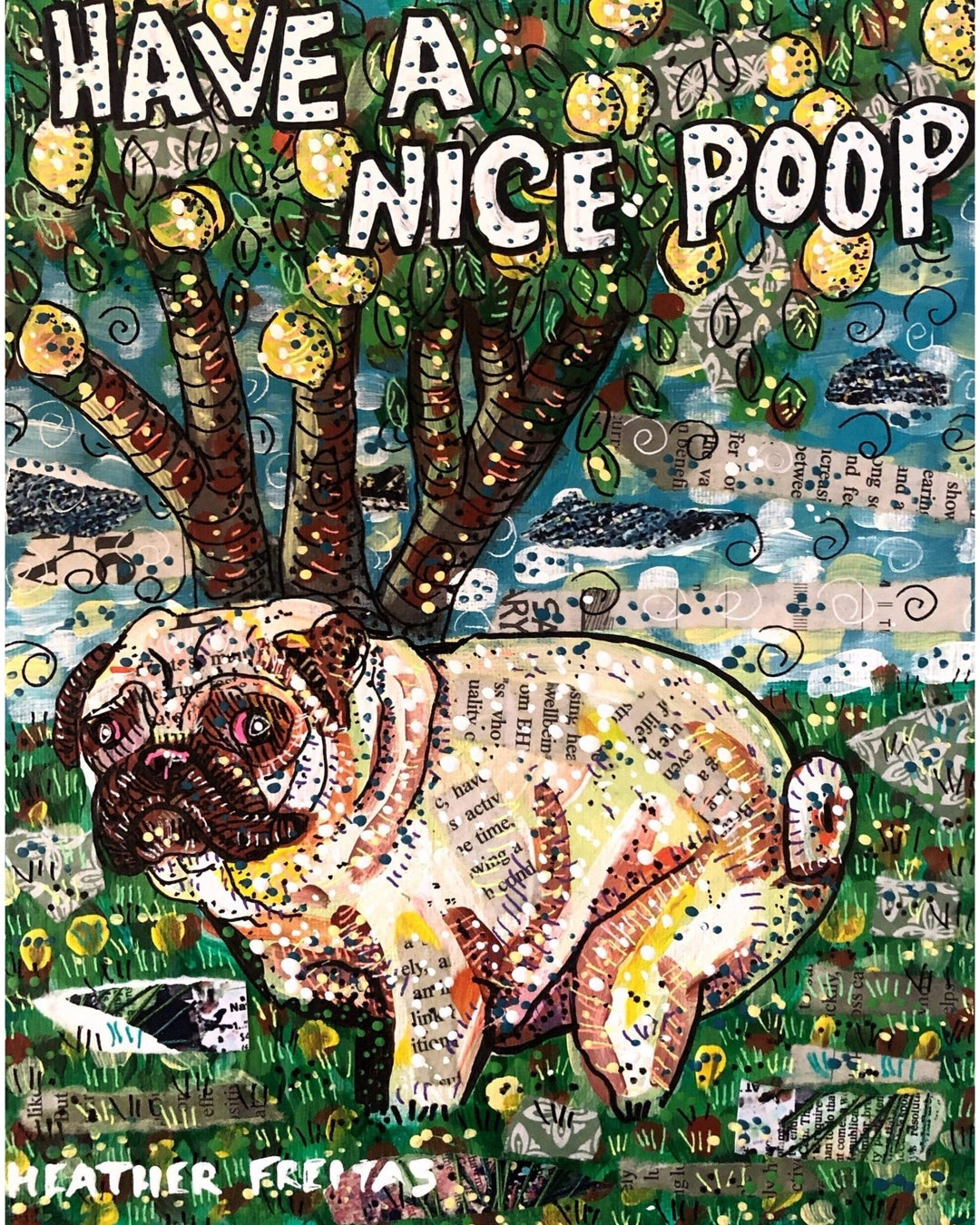 Have A Nice Poop- Lemon Pug Edition
I love these paintings. They make me happy. I found it odd that people make a big deal about some things that are normal, uncontrollable bodily functions so maybe a good laugh can bring the issues to ease! I did a pug this time because I think they look grumpy and worried all the time! 
This lad measures 8x10inches on canvas panel (will need to be framed but super heavy duty). It is varnished with a crystal clear gloss (so you don't have to have glass on the frame if you choose not to) and is awarded with a certificate of authenticity. 

If you would like to possibly adopt this little guy for your bathroom please feel free to send me a private message for more information! Happy 💩.
Available to collect

Inventory on the way