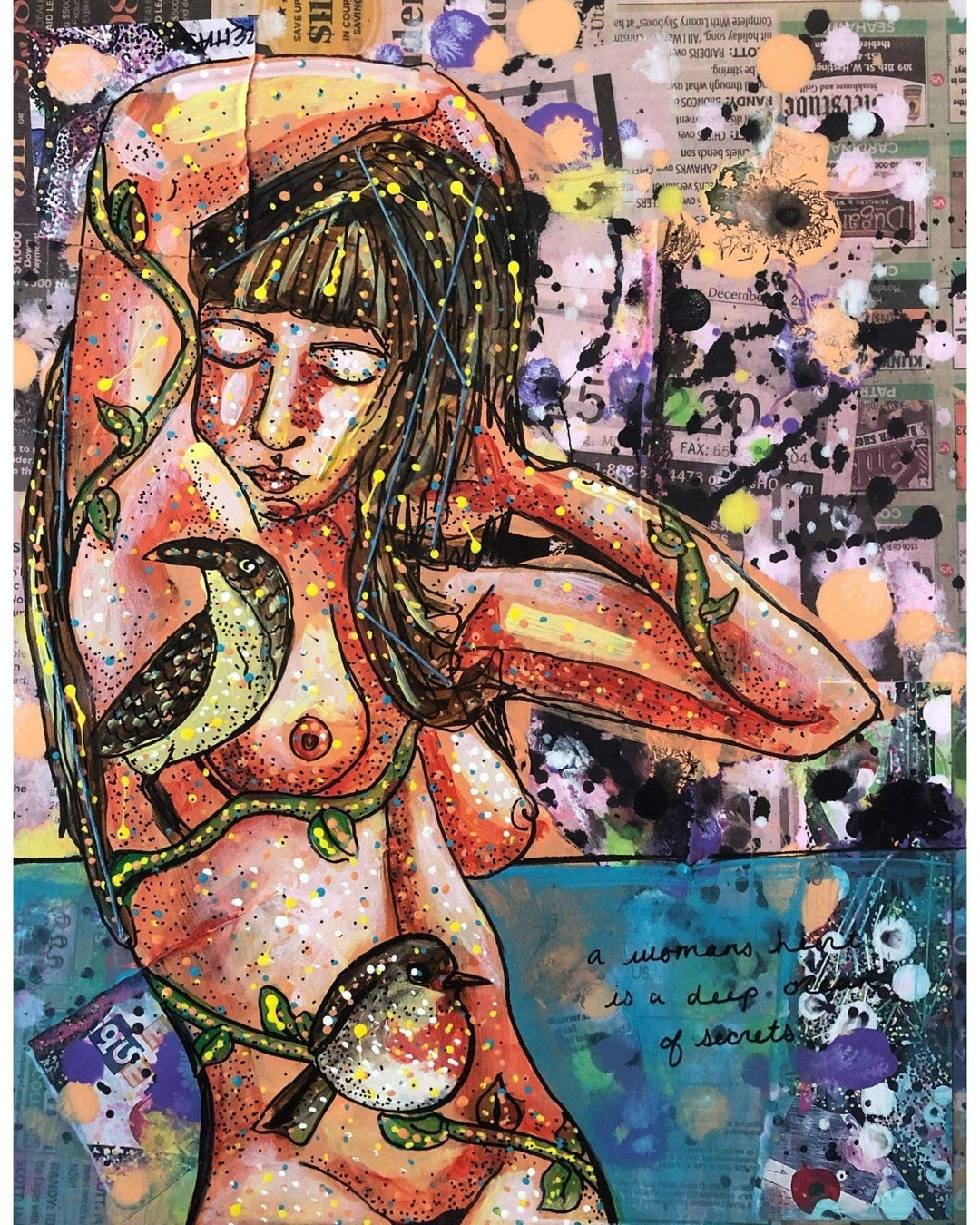 A Woman's Heart Is A Deep Ocean Of Secrets - figurative Original art
 'A Woman's Heart Is A Deep Ocean Of Secrets' is a quite by Gloria Stuart and one that I find to be beautiful and true. Society has told us since we were a child to smile, be happy and to look pretty. To hold everything inside and be the perfect woman. The damage that can come from holding secrets within us, especially those that have caused great distress or turmoil will slowly rot us. When will we feel safe to tell our secrets? To walk on land once again? 
This piece measures 11x14inches and is mixed media (newspaper, old photo prints, tissue paper, ink, acrylic paint and hand embroidered) on deep edge gallery wrapped canvas. The sides of this piece are painted black and the entire work is varnished with a crystal clear gloss. 
This piece is awarded with a certificate of authenticity. 
Payment plans available via request at heatherfreitasart@gmail.com 
Available to collect

Inventory on the way