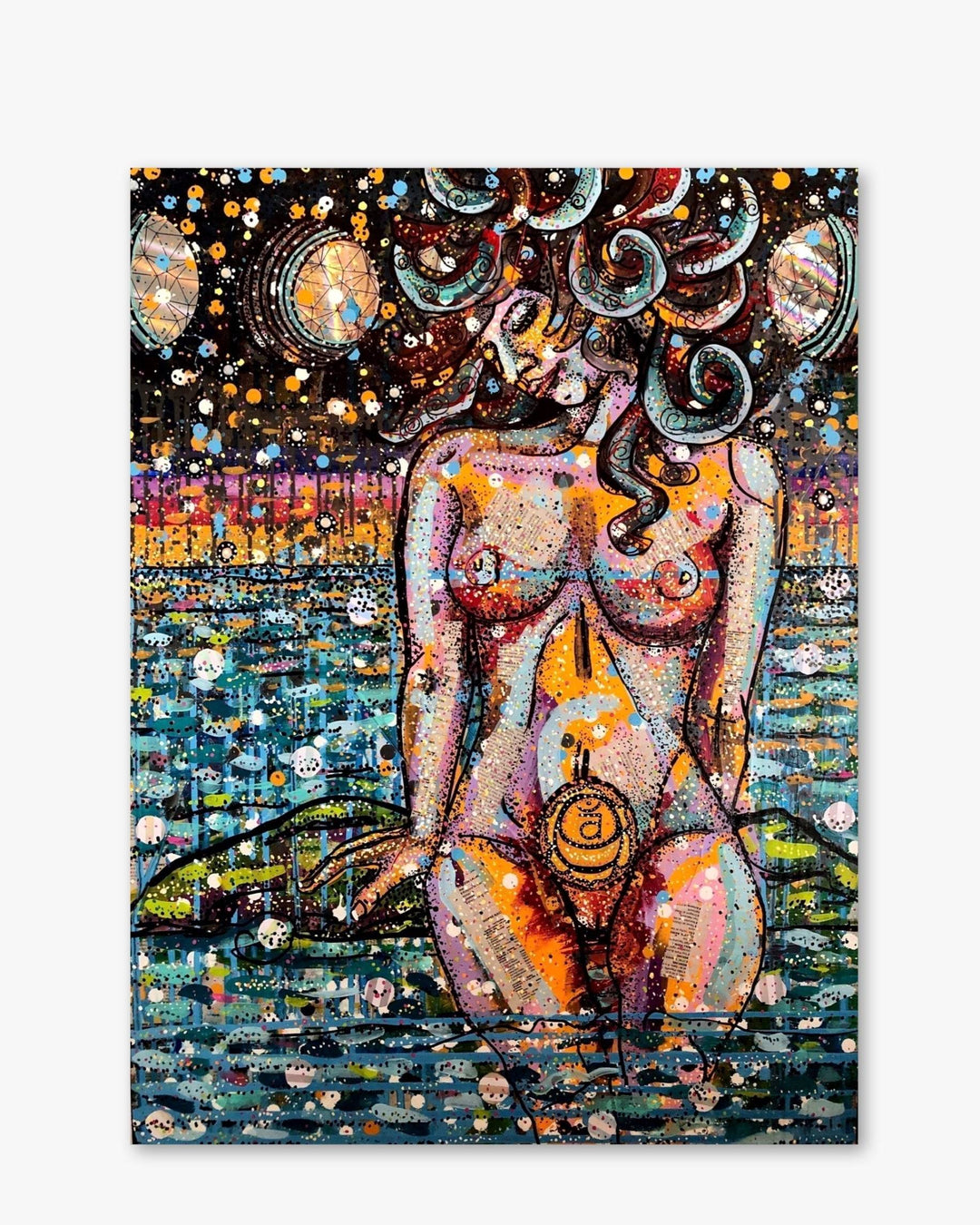 Sacral ( Original Painting )
Regular price
$7,200.00
/
 'SACRAL' 30x40inch mixed media on canvas. 
(Payment plan available via heatherfreitasart@gmail.com)
So much has happened in my life. So much bad, but much of that bad pushed me to chase my dreams. It also greatly has affected my ability to connect with people and to open up. Somehow along the way the chakra collection got placed in my lap and it has been an adventure that I embrace and has already lead to healing. As I make each painting (each chakra) I am trying to focus on the cleansing, clearing and building of that chakra.
The 'Sacral' chakra is one of the feminine. Of sexuality, life and the phases of the moon connected with the tides of the oceans and cycles of the feminine.
In this piece real moonstones were used as the stars and holographic paper for the moons. This piece to me is about the power of the earth vibrations and life. This is a large work so please feel free to zoom in to see the details of this piece as pictures do not do this piece any justice. Payment plans are available via request.
@ Phoenix, Arizona
Available to collect

Inventory on the way