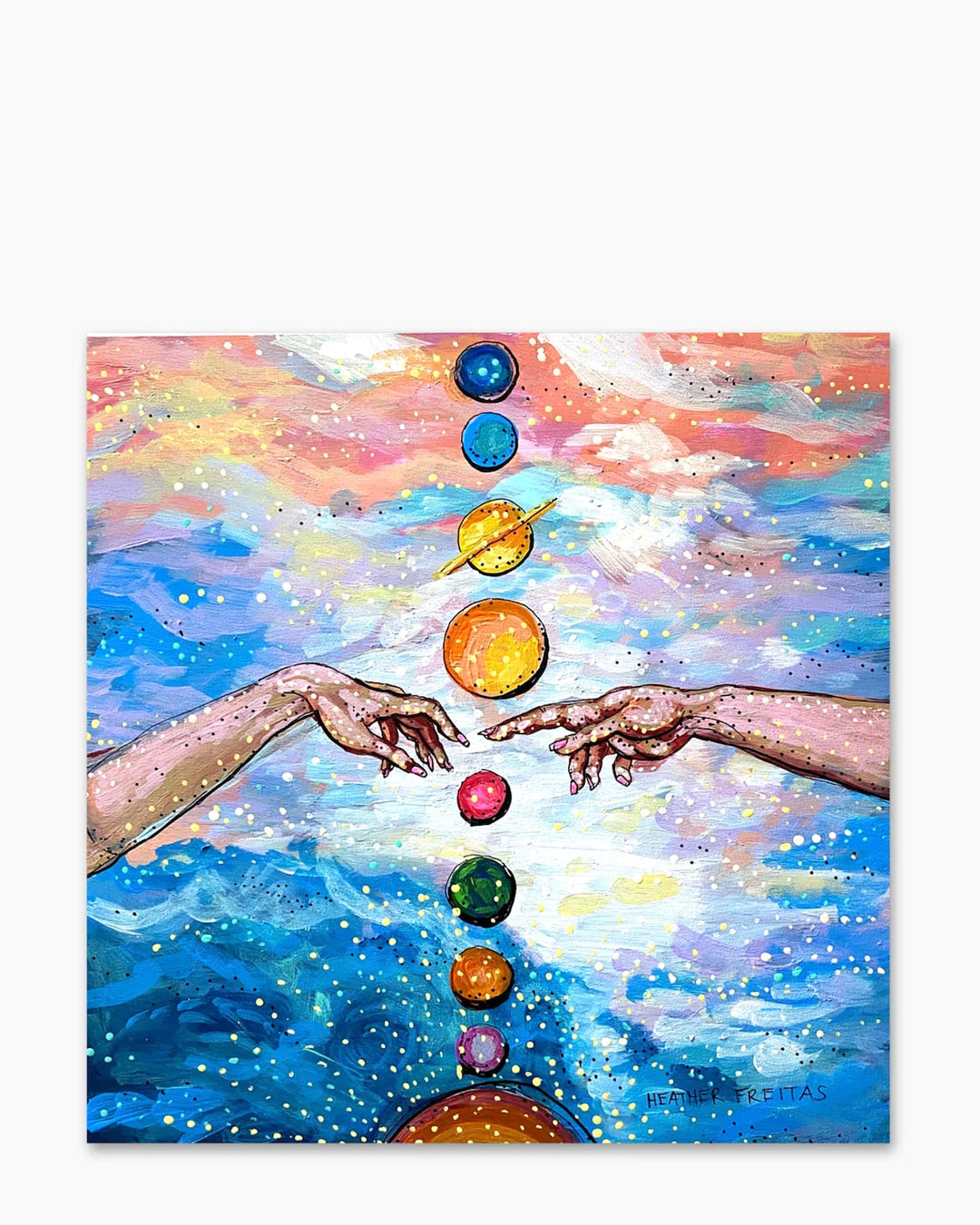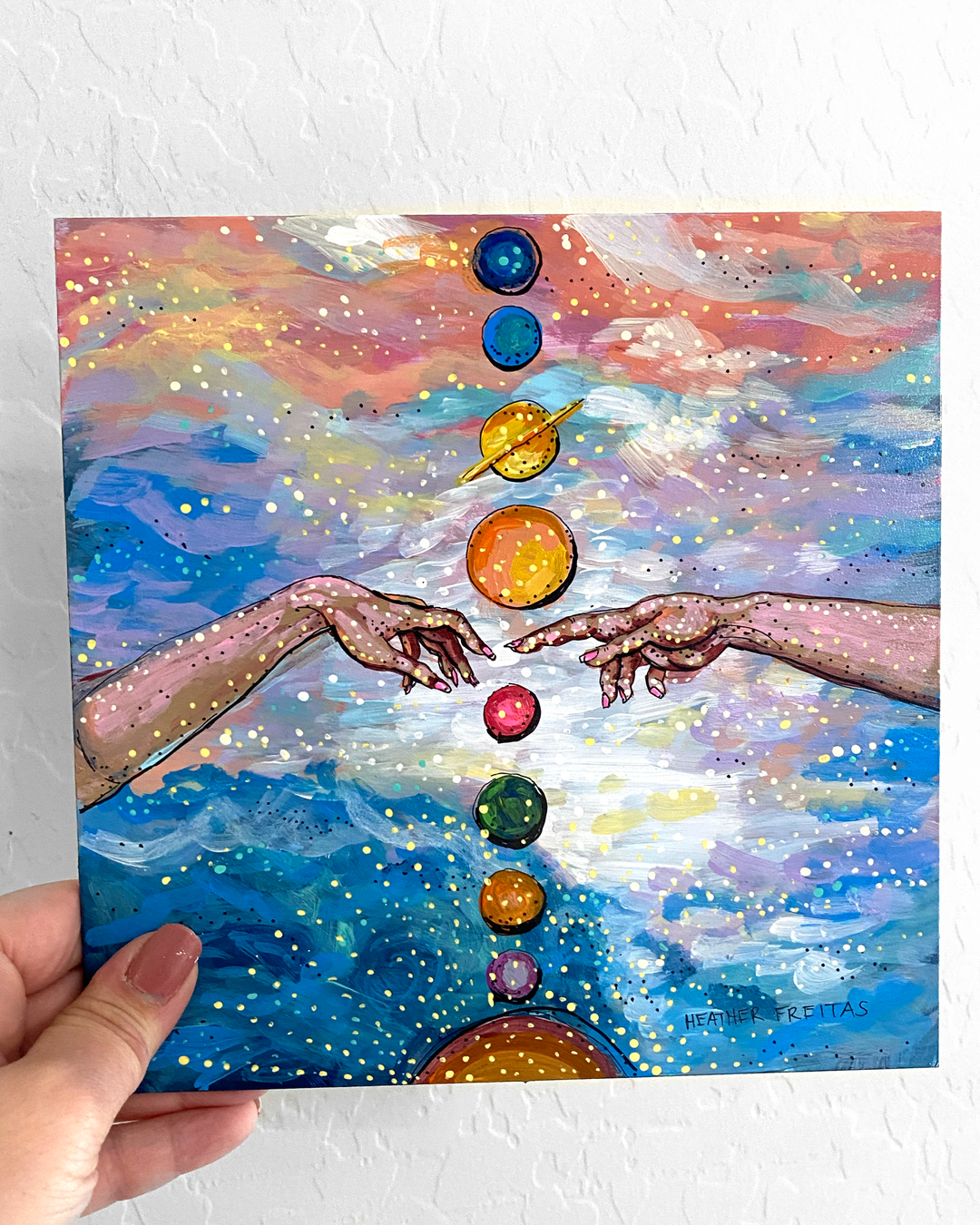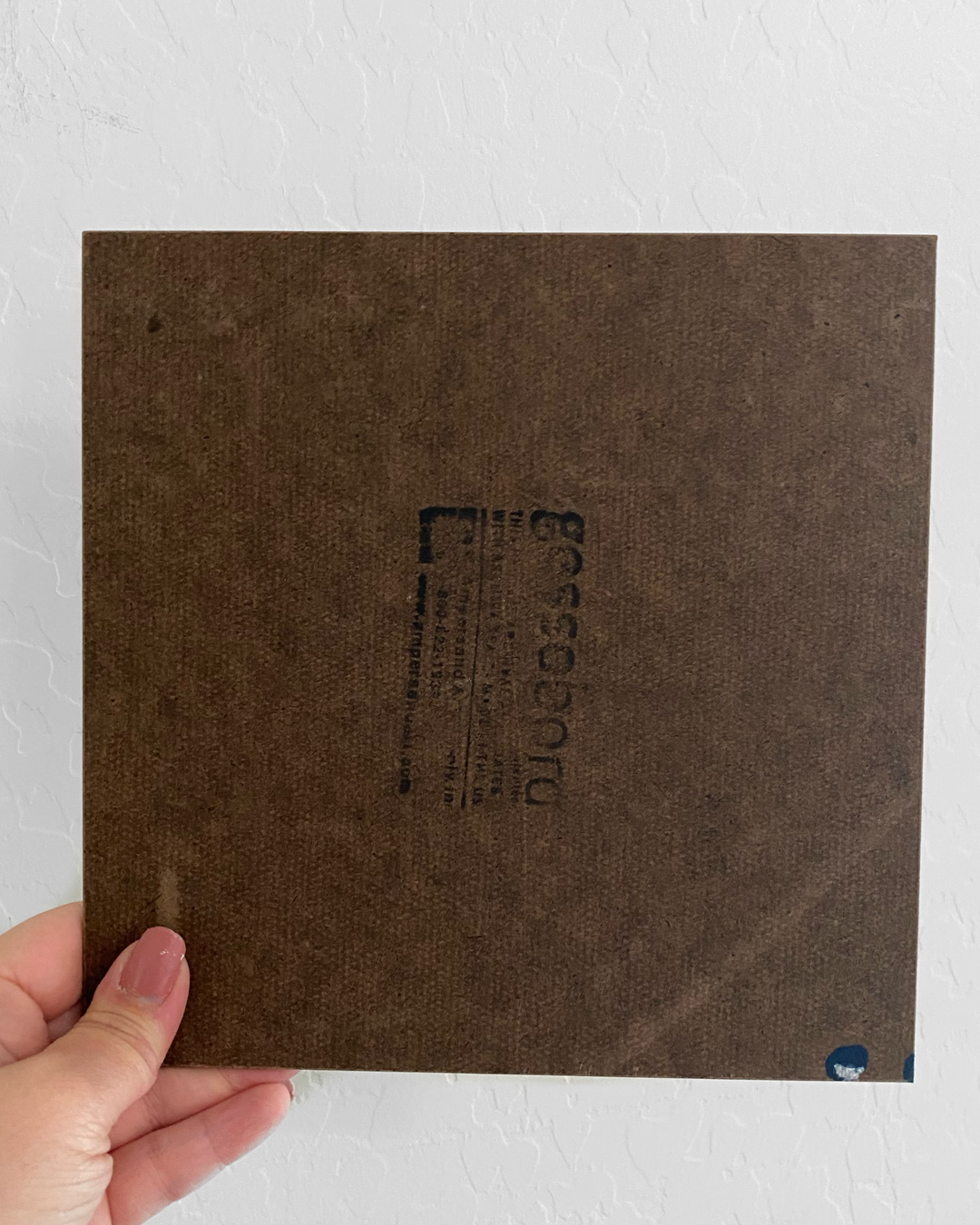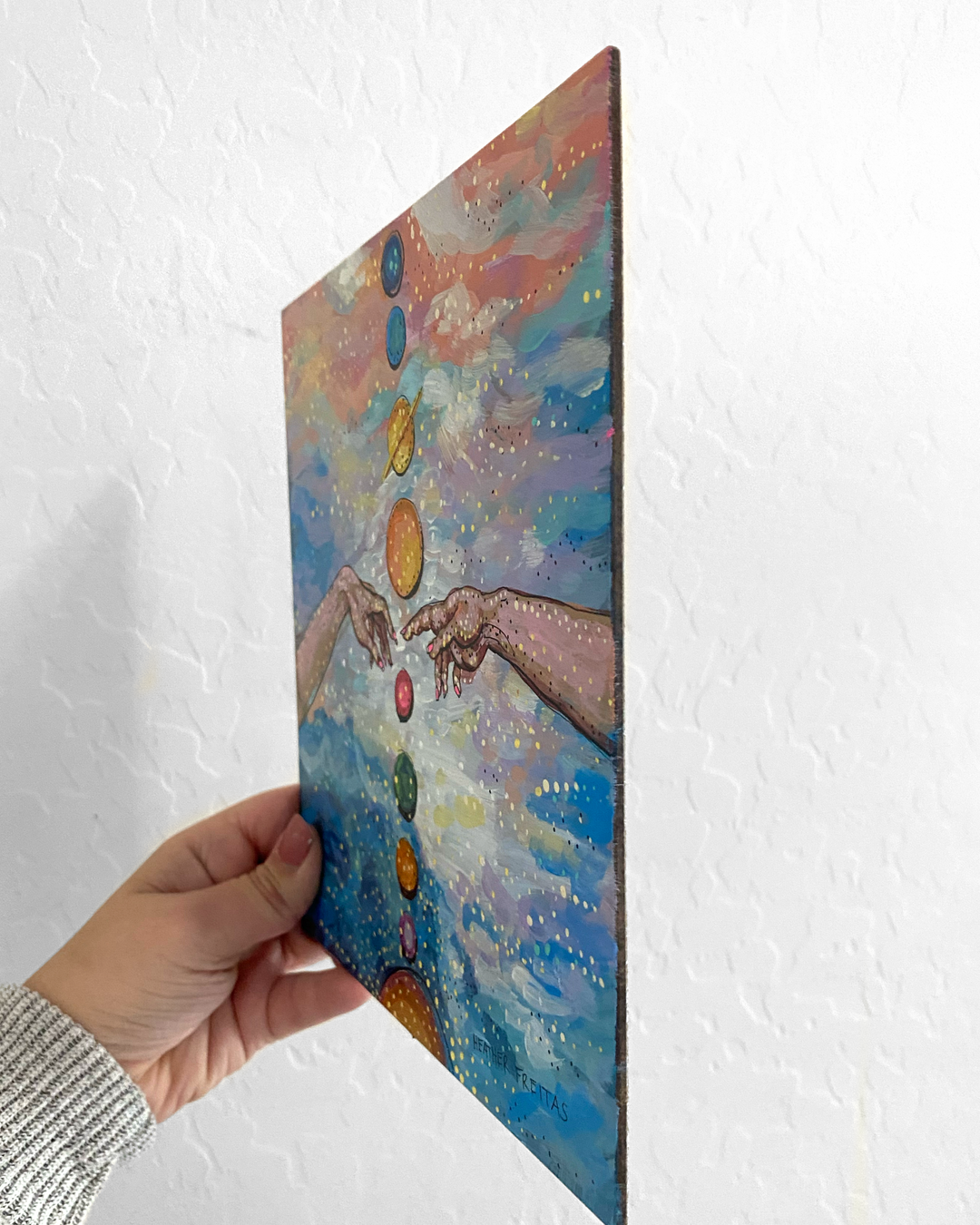 The Outsider ( Original Painting )
---
Size / Media : This original painting measures 8x8 inches and is painted on gesso board. This piece will need to be framed. It does not come framed in order to allow you to be able to pick the perfect frame that matches your artful abode. 
Inspiration 
For those of us who feel alone. Who feel like we don't fit in. Who feel like we don't belong. Who feel as if we are from another planet. This piece was created to reach out and let you know you're not alone. A remaster on the Hand Of God this piece reflects upon the age old need to connect and merges with the disconnect of modern society and our ever going exploration into the unknown to find out where we really belong. 
This piece is a part of Freitas' Transformative POP collection exploring and commenting on the transitions of time and perspectives within pop culture, art and film.
---
Only 1 available, collect it while you can

Inventory on the way
We're sure you'll LOVE it but just in case returns & exchanges are free of charge for 14 days upon arrival.
All of our paintings sizes 18 x 24 inches and under are awarded with our gorgeous complementary branded gift box which holds the certificate of authenticity. Ready to gift to yourself ( you deserve it ) or for the ultimate luxury gifting experience to those who you believe deserve nice things.
Our exclusively iconic instantly recognizable signature style can not be found anywhere else. Not even on Venus and like a far away star one day it will be bright enough to be seen from far far away and yet unattainable. Craft your " once upon a time " folktale with heirloom worthy collectables that stand the test of time and become more and more rare with each passing of Halley's Comet. 
It's no secret that Freitas creates work that is meant to impact. The biggest impact her work can make is in a collectors home and she firmly believes that EVERYONE should be able to enjoy and collect original art.
To make collecting easier than ever we now have several payment plan options available at the last step of checkout.
PAYMENT PLAN OPTIONS ( You can learn more about each one at checkout )
Afterpay - allows for 4 interest free payments over 6 weeks. Available on orders $2,000 & under
PAYPAL CREDIT - Select PayPal at checkout. Once selected you will be able to choose PAYPAL CREDIT which allows for 6 interest free payments over 6 months.
AFFIRM - Affirm allows for flexible payments up to 36 months on orders $20,000 & under
Photos just do not do these works justice and more often than not all the chatter is about how much more exquisite these works are in person.
If for some reason however you do not gasp with adoration when you first set your eyes upon your piece..... you need something bigger... something smaller.....whatever the reason we offer free of charge 14 day returns.
This is so exciting! Your very own original Heather Freitas piece that you were able to get your hands on before anyone else! We know you're super excited to display your masterpiece and with our complimentary FREE shipping ( to United States ) service it will be on its way to you shortly. Flat rate $9.99 shipping for all international pieces.
This piece ships in 3-5 business days. Once shipped you will receive tracking via email.
For U.S clients your prized piece usually arrives in 3-5 business days once shipped.
Intentional clients your cherished collectable usually arrives in 7-14 business days.
Rare and one of a kind covet worthy pieces deserve posh presentation. All of our pieces come with a certificate of authenticity to proclaim without a doubt the originality of the work for generations to come. 
This isn't any old knick-knack. Our heirloom worthy works deserve divine display.
To keep your work focal point worthy we recommend:
Place your piece in an area with bright indirect light. Fancy bonus points for archival accent lights.
Dust happens. All of our works on gallery wrapped canvas, canvas panel & gesso board are varnished with an archival quality crystal clear gloss varnish making dusting a breeze. Dust with a slightly damp cotton cloth. Original paintings on paper are varnished with an archival spray varnish and will need to be framed
Want more care advice? Contact us
The sky is the limit. Pet portraits, family portraits, selfie portraits... your favorite place or animal. We are here to create the perfect one of a kind painting just for YOU!
For more information on having a custom painting made for you please head to our Design Services page or email custom@heatherfreitas.com to contact us about brining your vision to life and we will get back to you asap with pricing and more information.